Events
Workshops are organized annually to publish and discuss the latest developments in digital text forensics technology. PAN's workshops have been kindly hosted at conferences from information retrieval and natural language processing. Participants who submit their software to PAN's shared tasks are entitled to submit a notebook paper and present their work at one of these events.
Past Events
PAN @ CLEF
The CLEF Initiative (Conference and Labs of the Evaluation Forum) is a self-organized body whose main mission is to promote research, innovation, and development of information access systems with an emphasis on multilingual and multimodal information with various levels of structure. Since 2010, CLEF has hosted PAN evaluation labs, providing for excellent venues each time.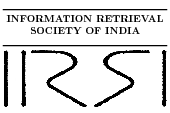 PAN @ FIRE
The FIRE Initiative (Forum for Information Retrieval Evaluation), organized by the Information Retrieval Society of India, targets the South Asian IR community, and has evolved continuously to meet the new challenges in multilingual information access. It has expanded to include new domains like plagiarism detection, legal information access, and mixed script information retrieval to name only a few. PAN has been "on FIRE" since 2011.