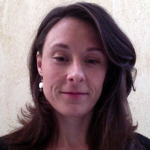 Jahna Otterbacher
Open University of Cyprus & Research Centre on Interactive Media, Smart Systems & Emerging Technologies Nicosia (Cyprus)
There is much concern about algorithms that underlie information services and the view of the social world they present to users. Image search engines are known to perpetuate gender stereotypes, particularly surrounding professions (e.g., returning primarily images of men on a search for "engineer," although few, if any, men on a search for "nurse"). In the first part of the talk, I discuss the problem of detecting social biases in image search results. We developed a novel method for automatically examining the content and strength of gender stereotypes in image results, which is inspired by the trait adjective checklist method. In experiments with Microsoft Bing, we found that photos of women are more often retrieved for searches on warm character traits (e.g., "emotional"), whereas agentic traits (e.g., "rational") typically result in more images of men. In the second part of the talk, I address questions surrounding the origin of social biases in search algorithms. I will argue that the quality of image metadata is a source of bias, as algorithms are typically trained on "gold standard," human-produced metadata. Specifically, in an experiment testing a commonly used crowdsourcing task for metadata generation, I will provide evidence that people's descriptions of men and women depicted in similar contexts differ in systematic ways that are predictable by theory. In conclusion, I shall argue that while the reproduction of social stereotypes in search algorithms is likely inevitable, there are ways to effectively raise users' awareness of biases in results.
Jahna Otterbacher received her doctorate from the University of Michigan (Ann Arbor, USA), where she was a member of the Computational Linguistics and Information Retrieval (CLAIR) research group. She is currently Assistant Professor at the Open University of Cyprus (OUC), Faculty of Pure and Applied Sciences, where she is the academic coordinator of the MSc in Social Information Systems. Jahna also coordinates the Cyprus Center for Algorithmic Transparency (CyCAT) at the OUC, a new initiative funded by the H2020 Widespread Twinning program. The CyCAT seeks to promote transparency and accountability in algorithmic systems that people routinely use, but that are rather opaque to them (e.g., search engines), through three types of interventions - data-, developer- and user-focused. In addition to her post at the OUC, Jahna holds a concurrent appointment as team leader of the Transparency in Algorithms Group at RISE (Research centre on Interactive media, Smart systems and Emerging technologies), a new center of excellence and innovation in Nicosia, Cyprus, in collaboration with two international Advanced Partners, UCL and MPI.